DiveSystem chooses the correct size for you. And we are 100% sure to guess it!
We send you at home the size that we think will fit you. Plus the slightly bigger size one and the slightly smaller one: DiveSystem Dummy Box.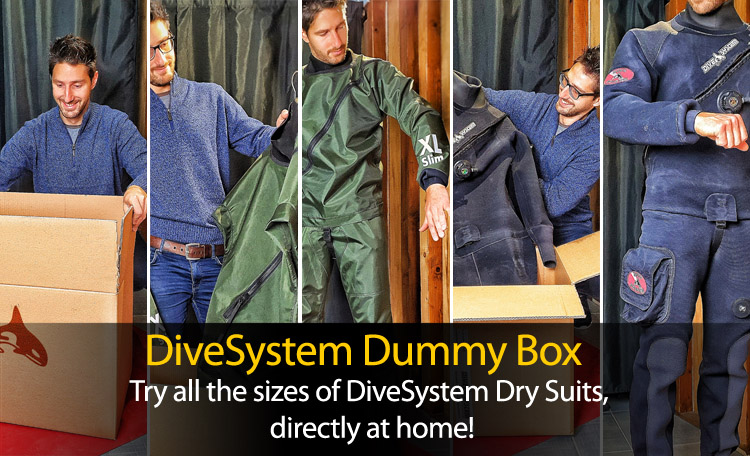 Do you want a fantastic Italian-made DiveSystem Dry Suit but you are not sure about your size? No problem. First, you try all the sizes that you want then we make your drysuit. We take care of everything, you have just to suit up your undergarment and try our Dummy-Suits to find your size. Here's how it works: :

> Choose your Dry Suit and select "Dummy-Box" as the size.

> Wait to be contacted by email by DiveSystem customer care, who will ask your height, weight, foot number to find out the best sizes of Dummy-Suits to send to you.

> We send you one or more Dummy-Suit with express courer that you can try with your undergarment.
What a Dummy-Suit is? well, it is like a Dry Suit, but with no dry seals and with special made neck, wrists and, zipper to be super quick and easy to dress up. The Dummy-Suit dresses exactly like your future DiveSystem Dry Suit.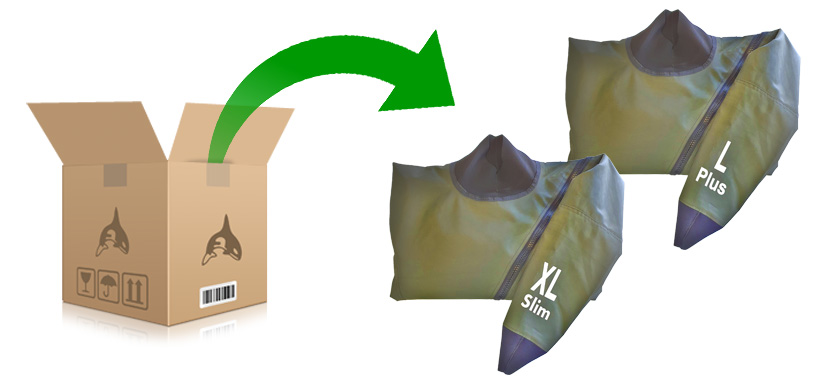 > Try the Dummy-Suits and choose your size. Then put back all the Dummy-Suit in the box same box you received them in. Our Express courier will be back to pick up the Dummy-Box.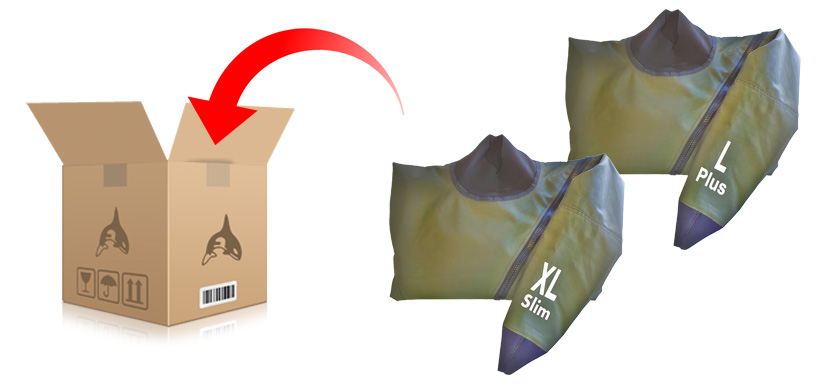 > Done. Now we are sure about your size and we can produce your new DrySuit.

That's easy, right?

The Dummy Box service is FREE in Europe when you buy a DiveSystem Dry Suit!
* A shipping fee will be applied for extra-EU and remote islands. If you want to use the Dummy Box Service in an extra-EU country or if you live on a remote island, please ask export@divesystem.com before purchasing.